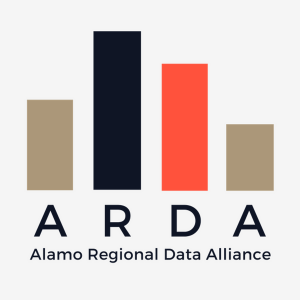 The Alamo Regional Data Alliance (ARDA) is a vibrant network of data professionals, leaders, and change-makers who share the common belief that individuals and organizations throughout the community should be informed by timely quality data when making decisions that impact their lives or the lives of those they serve.
In early 2016, 40-50 data professionals and consumers from various fields came together to discuss the current state of data management in our community and to determine next steps to building a more robust data culture. As a result, a small all-volunteer working group formed to explore the possibility of establishing a community-wide people-centered data collaborative. Spending over six months developing the vision, mission, guiding principles, and governance model for the Alamo Regional Data Alliance, this small group became ARDA's Interim Steering Committee (ISC).
In March 2017, a broad stakeholder convening was held where over 65 data professionals, local leaders, and community residents came together to shape San Antonio's future as a data-driven community in support of ARDA's vision. By advancing community-wide collaborative support for data-related programs and policies, ARDA is leading the Alamo Region toward becoming a truly data-driven community.
The Alamo Regional Data Alliance's vision is to improve the lives of people in our region by establishing and supporting a culture of data-driven action.
The Alamo Regional Data Alliance's mission is to collectively support the Alamo Region in implementing and strengthening the policies and programs needed for data-driven decisions to be made throughout the community.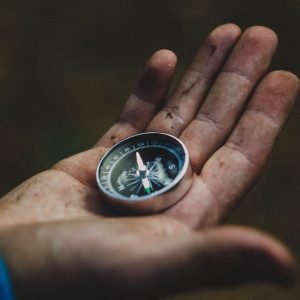 The Alamo Regional Data Alliance's guiding principles represent the shared values that drive all organizational behaviors and actions. Staying true to these guiding principles ensures ARDA stays committed to its mission and realizing its vision.
COMMUNITY
ARDA has a positive impact on the community as a whole, not a select few; is responsive to local emergent issues and needs; and is led by a diverse group of representatives elected by the community.
COLLABORATION
ARDA is connecting disparate groups to uncover common needs, foster creative solutions, and maximize impact; and has balanced representation among membership, leadership, and stakeholders.
TRUST
ARDA is open and public in membership and process; and is respectful of and sees the value in all contributions, past and present.
Local Government or Utility
Other Public or Private Organization
Other Public or Private Organization
Other Public or Private Organization
Other Public or Private Organization